Let the Finance Center at Cromleys Inc be Your Guide to the Perfect Deal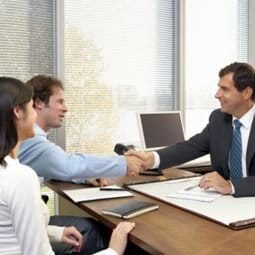 Whether you choose a brand-new Ford model from our collection or one of our top-quality, used crossover, SUV or truck models, you can count on the team in our finance center to help you navigate the world of auto financing. We work with your specific needs and budget to find the payment plan you like, and we work with a number of financial institutions and banks throughout the South Carolina area, to guide our customers to the perfect deal they can live with, every time.
Loan or Lease? The Cromleys Inc Team Helps You Choose
With the expert guidance of our finance team, drivers across Saluda find the perfect loan or lease for their budgets. Whether you prefer a lower monthly payment and the ability to trade up every couple of years with a new-vehicle lease, or you prefer the freedom to drive as many miles as you want and keep your vehicle for a long time with a loan and purchase agreement, we want to help. Unsure which of these financing deals is right for you? We'll walk you through each one step by step and, together, we can find the best route for you to get the new vehicle you need.
Save Time by Getting Pre-Approved for Financing
Time is valuable, and no one likes spending it just waiting around. We know you're busy and that's why we provide opportunities to streamline the car-buying process wherever possible. Before your visit, take some time to fill out our online credit application so you can get pre-approved before you come in. That way you can avoid a long wait in front of one of our desks and will have more time behind the wheel of your new ride.