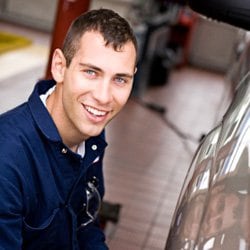 OEM Ford Parts near your local area
While the highly trained technicians in our Cromleys Inc service center are always happy to help, we know there are plenty of drivers in South Carolina who prefer to take matters into their own hands. For those do-it-yourselfers, we offer a complete selection of OEM parts and accessories, guaranteed to fit your Ford crossover, SUV or truck. If you're not sure which part you need, just give us a call and we will be happy to give you a hand.
OEM Ford Parts Make Part-Hunting Easy
All the auto parts that you find here at Cromleys Inc are backed by their OEM, meaning that they're designed by your car's manufacturer for your specific type of car. So, what does that mean for you? OEM Ford parts can boost your confidence and help you save time on searching because they cut out the guesswork that goes into shopping off-brand parts. OEM parts provide the right fit every time.
Order a Ford Part from Cromleys Inc
Instead of scouring the internet for the right part in the South Carolina area, use our online parts order form and allow our parts team to do the legwork for you. Our team will track down the Ford part you need so that you can install it yourself or have our expert service team take care of it for you. Contact our parts team with any questions that you have, or if you are unsure which Ford part you need for your crossover, SUV or truck.